2021 Filming "Billie The Kid ~ Vampires Of The Old West" at Goldfield with Charlie Skeeter (KC) & Dirtface Jake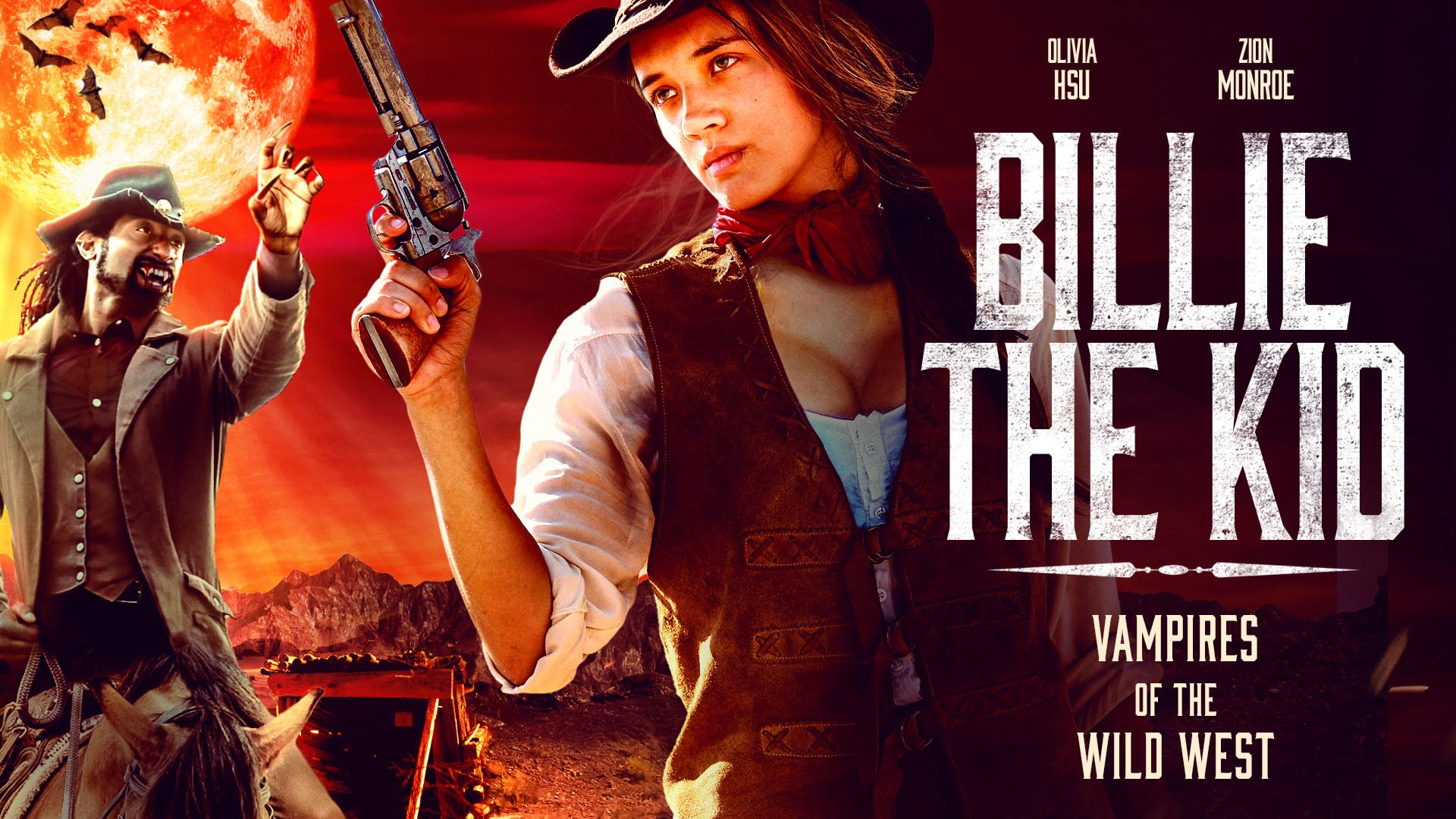 Billie the Kid (Official Trailer)
01:26
JayQ The Legend Be Mine (Official Music Video)
03:29
FlyOver | The Newest Attraction in Las Vegas
01:01
Doritos Super Bowl Commercial 2020 Lil Nas X, Sam Elliott The Cool Ranch
01:11
Seckond Chaynce-No Room To Breathe (ft.Kase Flow)
05:23
Cash and Maverick - Space Cowboy (Official Music Video)
04:39
Six Gun Savior - Official Trailer
01:21
Lindsey Stirling - Roundtable Rival (Official Music Video)
03:39
Knott's Ghost Town 75th Anniversary Video
03:08
Reel Injun Official Trailer
01:34
Rikki and Daz feat. Glen Campbell - Rhinestone Cowboy
03:31
Minnesnowta Maureen WON for Best Wardrobe/Costume Design for the film PROMISE at The Wild Bunch Film Festival. Here are some of her designs.
​
The Wild Bunch Film Festival Is a premiere western film festival that runs in the historic cowboy town of Willcox, AZ.
​
Congratulations, Minnesnowta!
​
(2021) Music Video "Be Mine" - by JQ the Legend, BOM Productions

(2021) Film "Billie the Kid: Vampires Of The Old West"

(2021) Silent Film - "Striking It Rich" - Written and Directed by J. C. Lewis

(2020) Film "Promise" - Scurlock Brothers

(2020) Film "The Haunting Of Molly Pickett" - Tomahawk Ridge Productions

(2020) Ride - Flyover - Las Vegas Premier 2022

(2020) Television Doritos Superbowl Commercial 2020

(2019) Music Video "Space Cowboy" - by Cash & Maverick

(2019) Film "The Lost Mine" - by Mauriel Morejon

(2019) Film "Eminence Hill" - by Robert Conway

(2018) Music Video "No Room To Breathe" - by Sekond Chaynce

(2017) "Waiting for a Train" by MM Productions filmed at MM encampment

(2016) Knott's Berry 75th - various Muleskinners entertained the crowds.

(2015) Video Commercial "Visit Anaheim" - California

(2015) History Channel - Legend Of The Superstition Mountains

(2015) Gunfights for Mexico ESPN - Superbowl

(2015) Nippon TV/NFL Japan - TV program"NFL Club" - January

(2014) Music Video - "Roundtable Rival" by Lindsey Sterling - Whitehorse Ranch

(2014) Short Film Wild, Wild Breast by Acid Baboon Productions

(June 2013) Music Video - "Dead Man's Hand" by Fantom Black

(2013) Video short "Cattonine Tales" by Wesley Castro "Cricket"

(2012) Film "Six Gun Savior" film by Destiny Horizons and Ziff Entertainment

(2012) Discovery Channel "How Booze Built America ~ The Revolution"

(2011) Wells Fargo - based on the Mojave Muleskinner skit, "Wells Fargo"

(August 2010) Behold the Spirit : Directors Cut by Seth Castiglione

(2010) Documentary "Reel Injun" by Rezolution Pictures International - Canada

(November 18, 2010) FOX 10 Arizona Morning ~ Mesa Old West Days

(July 2010) "Get Out Of Dodge" ( trailer ) by Enfuego Productions

(November 2009) Grand Opening of the Copper Spike Excursion Railway

(Summer 2008) Film "Cowboy Dreams" - starring Bill Engvall, Danny Trejo, Sarge

(2008) Klondike video contest - filmed at Pioneertown, California -by Tony Ritter

(2008) "Spirit Of The Coin" - Smoke Wagon Production

(July 2007) Feature Movie "Scarred" by Rock Wayne Productions

(2007) Short Film "Marshall" by Joe Jerman - Multi-Media Marvels

(2007) Short Film "The Lock Box" - Enfuego Productions

(2006-2007) Film "The Gunfighters" - Enfuego Productions

(2006) Film Trailer "Dynomite Saloon"- Enfuego Productions

(November 12, 2006) Mexican Jersey Milk Commercial - Enfuego Productions

(October 28, 2006) KTVK Channel 3 Phoenix, Arizona

(January 6, 2005) KSAZ TV FOX 10 Arizona Morning

(September 2, 2002) KSAZ TV FOX 10 Arizona Morning

(Summer 2002) Music Video - "Cinderella's Playing Out" by Rachel White

(Summer 2002) Music Video - Rikki & Daz with Glen Campbell

(Summer 2002) Film "The Spikedriver" - Writer/Director Stefanos Kafatos

(May 2, 2002) Good Morning America, ABC NEWS National TV

(Fall 2001) Film "The Gunslingers" - Writer/Director Michael Kinney

(Fall 2001) Western Movie/Documentary filmed in Pioneertown, California

(Spring 2000) Segment for the History Channel Documentary entitled: "Vigilantes"

(Spring 2000) Fox Television Show "Million Dollar Mystery"

(Fall 1999) Kids WB Network "Road Trip" - filmed at Calico Ghost Town

(1993) The late Arthur Crofutt aka "Misfire Mel" appeared in the movie "Tombstone"
"Dead Man's Hand"
(June 2013) Music Video by Fantom Black
The Mojave Muleskinners were in a modern Western revenge tale brought to life. The short film music video called "Dead Man's Hand" by Steampunk Sleaze band, Fantom Black. The song is based off of the infamous tale of the poker hand that is a pair of aces and a pair of eights with one other card that allegedly carries a mysterious curse when dealt to a player. Filmed at Goldfield Ghost Town. MM participants were: Ms. Trixy Rose, Redfeather, Bethany, Dusty Bottoms, AJ,, Smilin Jack, Rusty Spur Jonson, Pepper and Gila Jim.
How Booze Built America - America's Revolution
PREMIERED: September 19th, 2012 on the Discovery Channel

Join Mike Rowe, an American media personality best known as the host of the Discovery Channel series Dirty Jobs, on the ultimate bar crawl through America's beer and liquor filled past. Starting with the Pilgrim's emergency beer run, we explore how booze shaped colonial life, caused the Boston Tea Party, and ultimately, led to the American Revolution.
A documentary, How Booze Built America, shot at Paramount Ranch by Discovery channel aired on the September 19, 2012 at 10pm eastern. This production included members of The Mojave Muleskinners, Law Dogs N Ladies, and Pistolero Productions. The Mojave Muleskinners were represented by Lucky Sumtyms, German Pete, Snakedancer, Rocky Calico and Barbwire Bill.
Filming in Virginia City, Nevada.
(Summer 2009)
Rikki & Daz with Glen Campell
(Summer 2002) Music Video
The notorious Goldfield Gunfighters (which also includes several fellow members of the Mojave Muleskinners), are the official Gunfighting group of Goldfield Ghost Town. They were the real stars in this music video with Rikki & Daz, English Pop recording artists. They spent a day in Goldfield Ghost Town filming the music video which included a guest appearance by the legendary Glen Campbell, one of the most popular country musicians of the late '60s and '70s. The production is a new version of Mr. Campbell's 1975 Top 10 hit, "Rhinestone Cowboy". Their song is already an enormous hit in Europe. The music video is scheduled to be released in England November 2002, then in the United States soon after. ©2002 - D&R Productions
RIP Professor Dave Bourne.
In January 2015, this music extraordnaire sadly lost his battle with cancer. He brought great joy to all who enjoyed the genre of saloon piano. We are so very greatful that he touched our lives with his talent. He was a gentleman. a scholar and our friend. He will be missed.